Fixed wing UAV
ADX-3308PLUS
ADX-6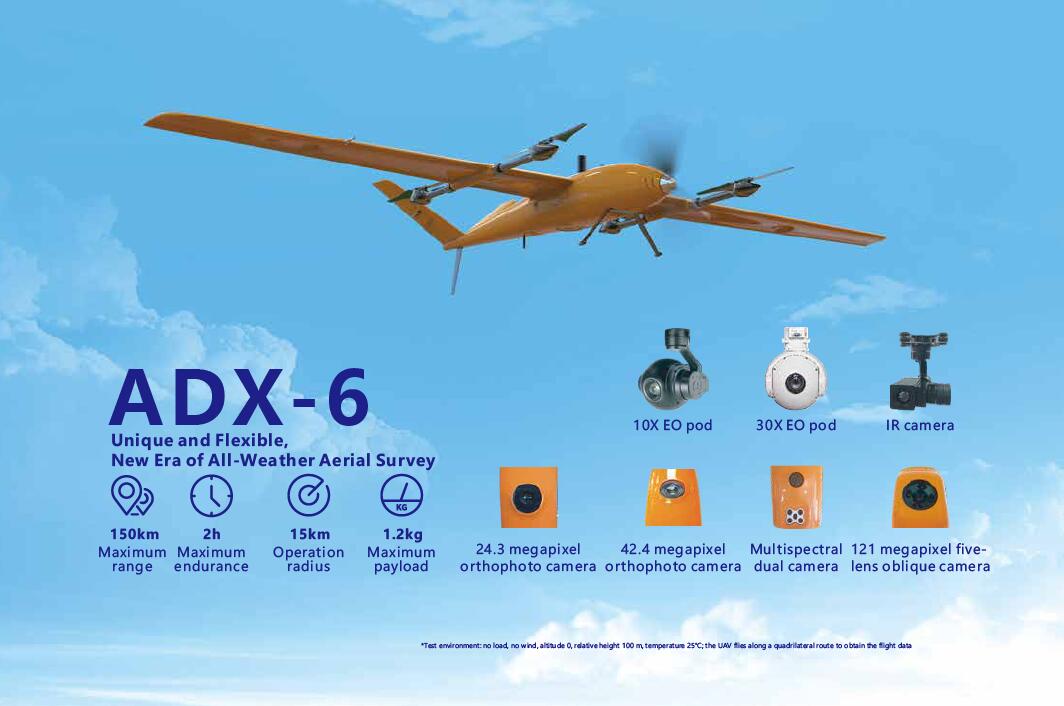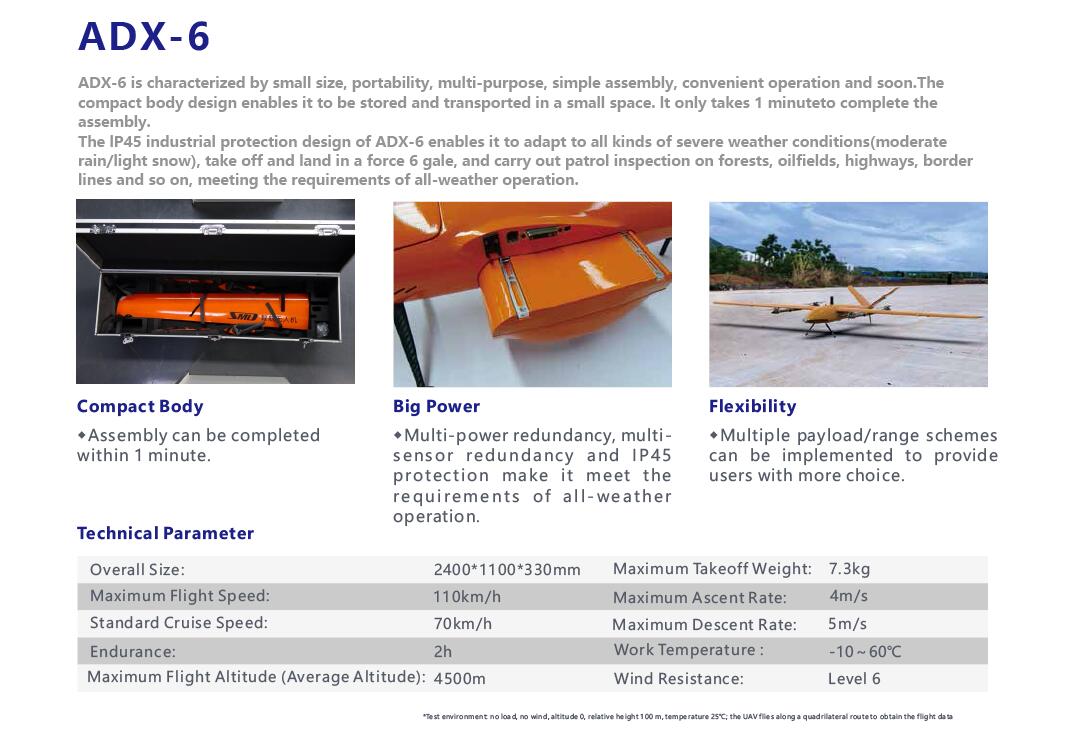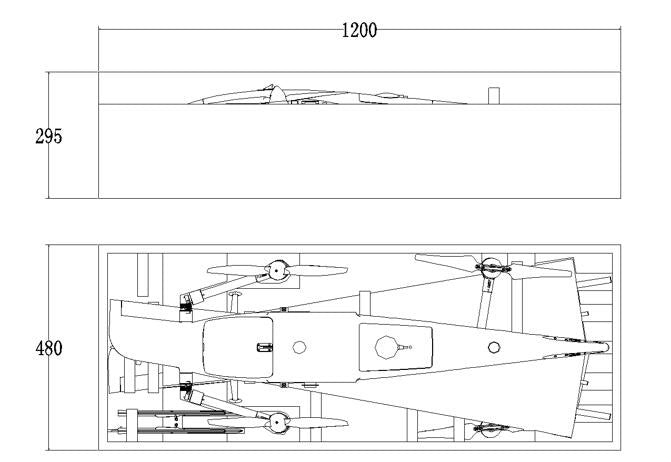 ADX-2508PRO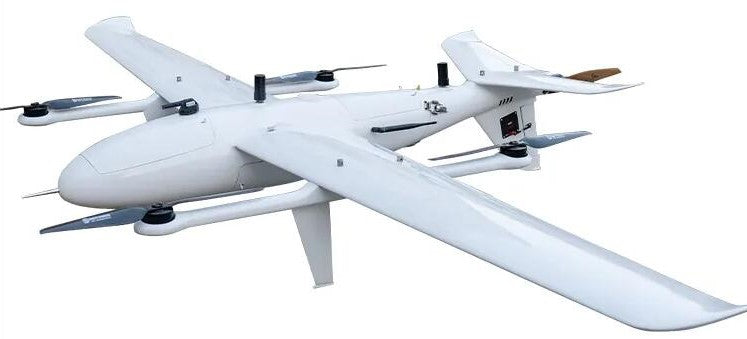 Our Main Solutions
1. Mapping, surveying and 3D modeling
3. Inspection
4. Delivery
5. Customization according to application and client's requirements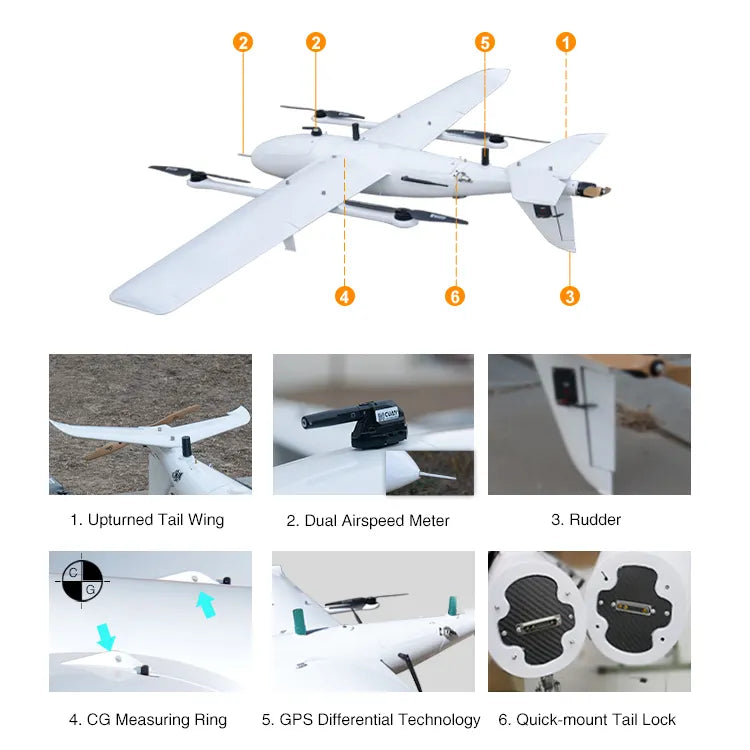 Applying differential GPS, dual air speedometer, ESC telemetry, servo-log analysis tech, and motor & propeller direction-lock tech, ADX-2508PRO is a high efficient, versatile and reliable UAV platform
Material

Carbon Fiber/ Glass Fiber/ KEVLAR/ PVC etc.

Wingspan

2500mm

Length

1260mm

Suggested payload

1.2kg

Cruising speed

22-23m/s

Max flight altitude

4800m(Max.)

 

Endurance(2x6s 25000mAh battery)

Over 4 h@no payload/ Over 3.5 h@1.2 kg payload

Application

mapping, survey, inspection, reconnaissance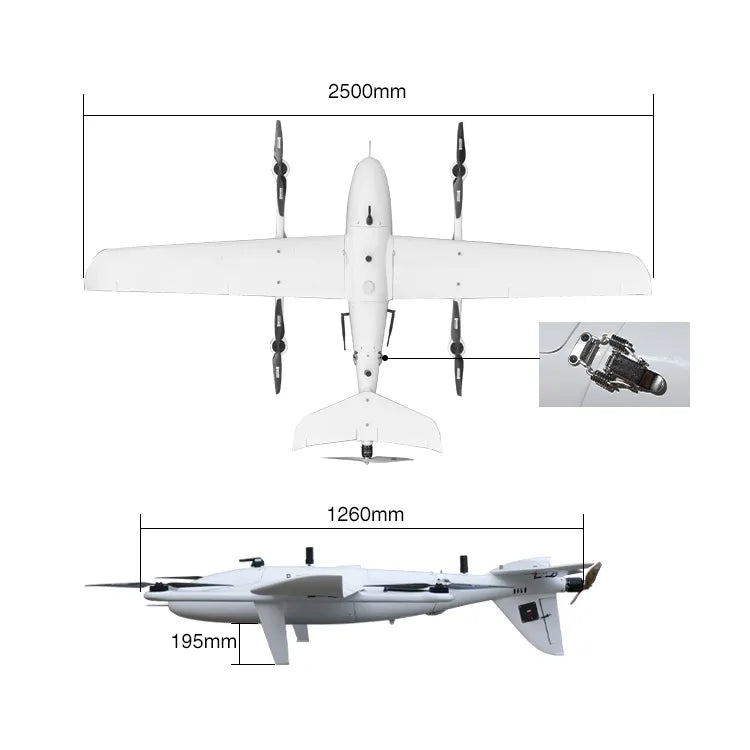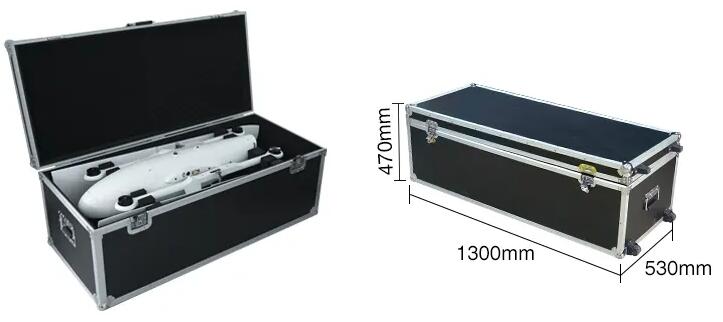 ADX-3208PRO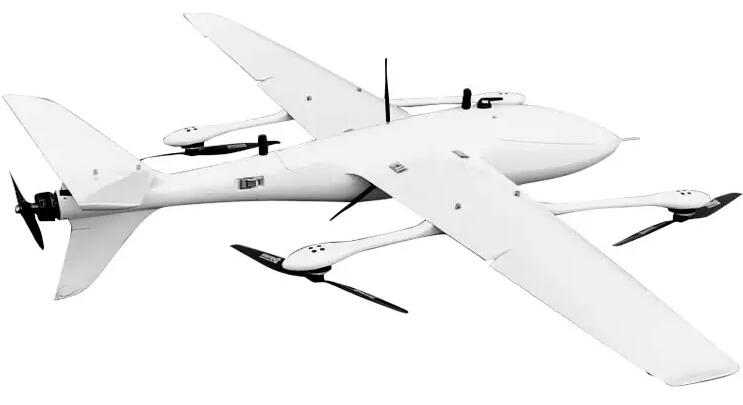 ADX-3208PRO VTOL is designed for long range inspection, mapping and survey.
-Redundant airspeed measurement system
Adopt latest DLVR air speedometer and SKYE intelligent airspeed sensor for high precision airspeed measuring. The integrated heating system can automatically heat according to the ambient temperature and humidity, avoiding data errors caused by pitot tubes freezing, and greatly improving the aircraft reliability.
-ESC Telemetry, increasing flight stability and safety
Real-time monitoring the working status of motor and ESC,including the temperature of ESC, the voltage, current, and RPM of the motors to ensure the flight safety; Adopting notch filtering technology, filter out shakes and noises to ensure the best effect of PID tuning.
-Dual GPS differential design
Improve positioning accuracy, anti-interference ability and flight stability. No need for compass calibration.
- VTOL/Fixedwing carbon fiber propellers
Better dynamic balance, reducing resonance and vibration.
-Advanced aerodynamic design
The curved design of VTOL arm greatly reduces resistance during the flight; the upturned tail wing is designed to reduce induced drag from the tail airflow; the long, narrow fuselage and T-tail design ensure a large climb and descent angle.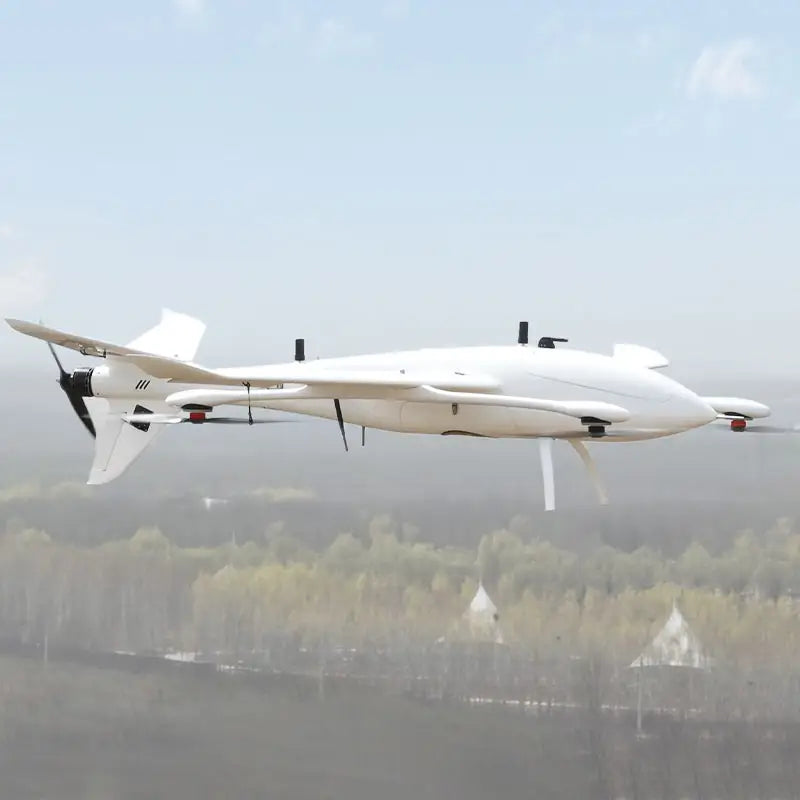 | | |
| --- | --- |
| Max. take-off weight | 24kg |
| Operating weight | 21.5kg |
| Stall speed | 17m/s |
| Cruising speed | 21m/s |
| Max climb angle | 15° |
| Max climb speed | 5.6m/s |
| Max descent angle | 25° |
| Max descent speed | 9.6m/s |
| Endurance | 4 h@no payload, 3 h@2.5kg payload |
| Application | inspection, mapping, survey |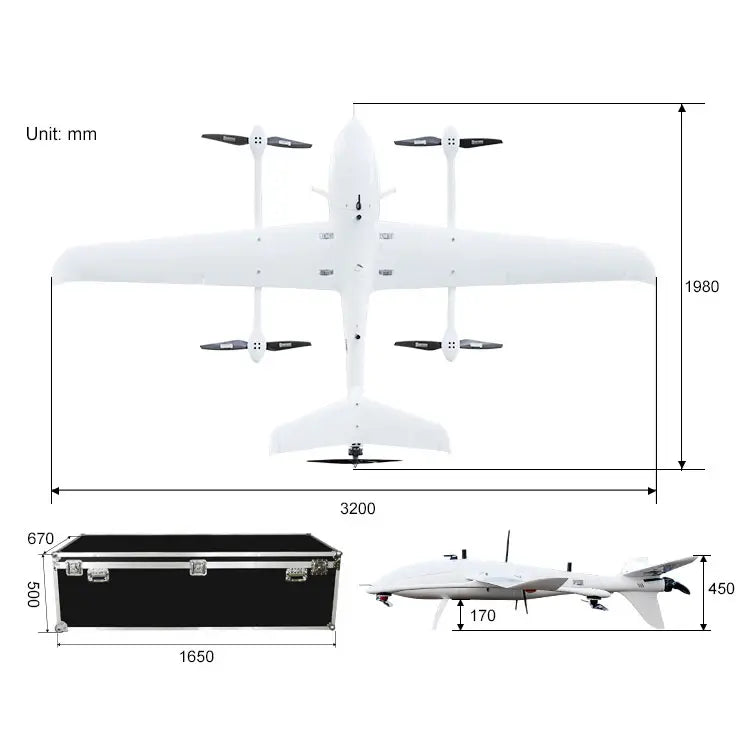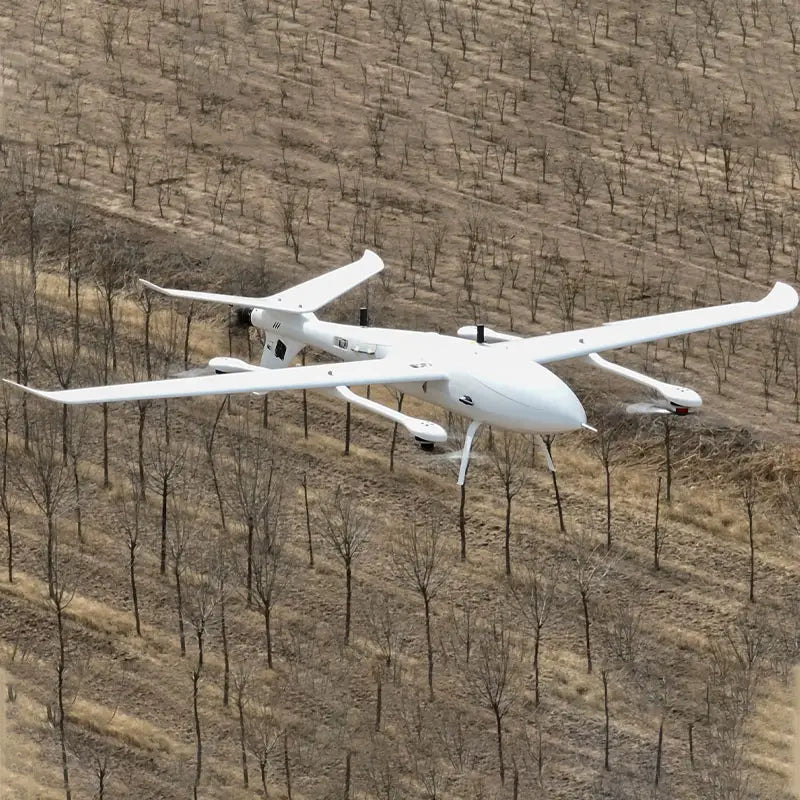 ADX-3508PRO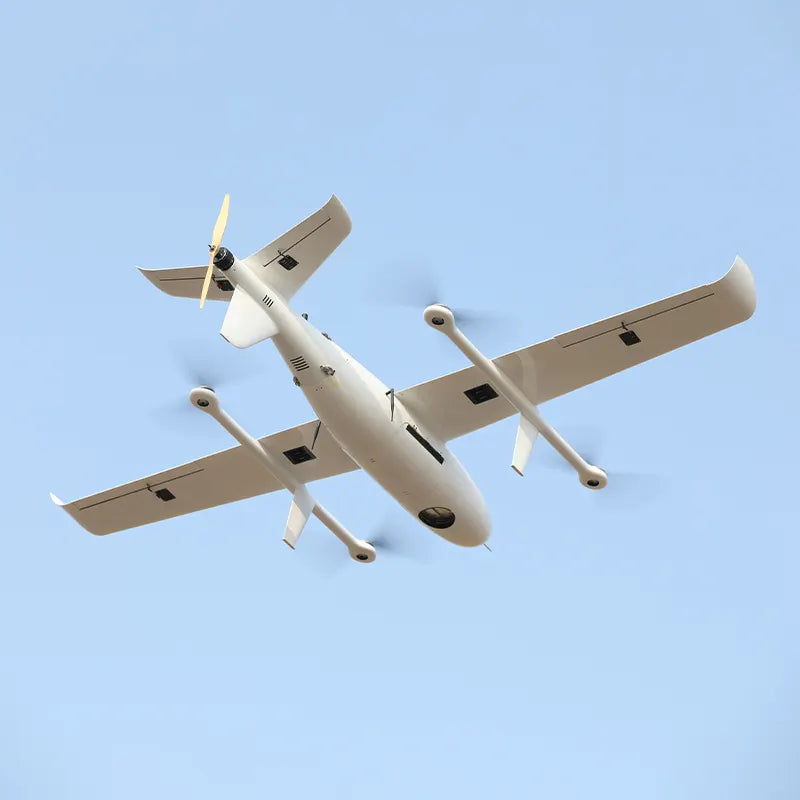 Our Main Solutions
1. Mapping, surveying and 3D modeling
2. Surveillance
3. Inspection
4. Delivery
5. Customization according to application and client's requirements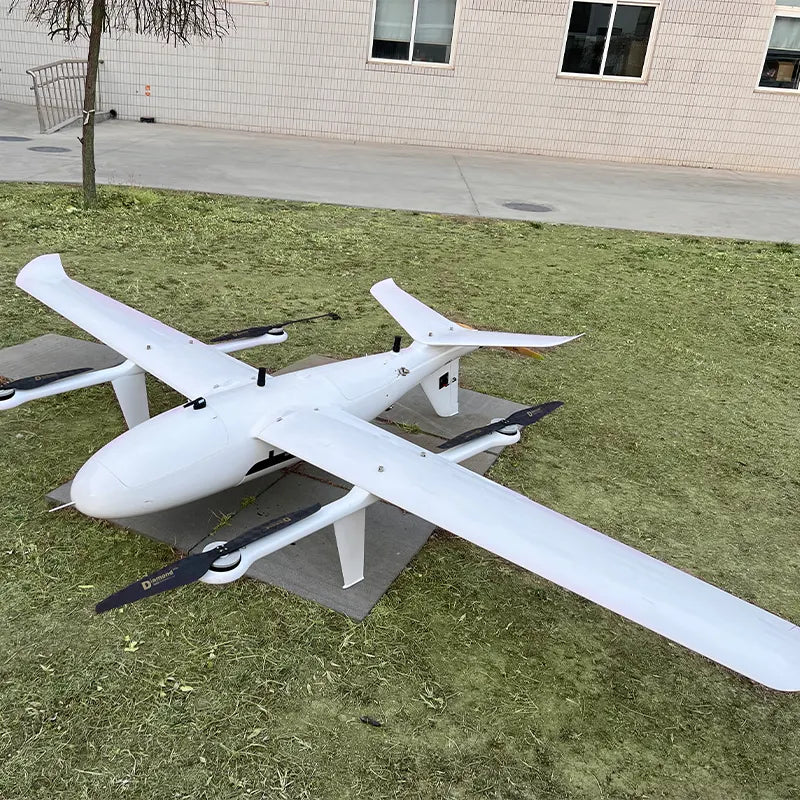 ADX-3508PRO is a heavy load VTOL featuring 2.5 h endurance@7kg payload ,adopting ESC telemetry technology, redundant airspeed measurement system and dual GPS differential design, which can be used for cargo delivery, inspection and mapping.
- ESC telemetry & servo data analysis
- Redundant airspeed measurement system
- Dual GPS differential design, improve positioning accuracy, anti-interference ability and flight stability
- Advanced aerodynamic & quick-mount design - Manned/Unmanned Cargo Pickup